Wednesday, 16 June 2010
Burlesque icon Dita Von
Teese
was immortalised yesterday as Virgin Atlantic made her one of their signature flying ladies, painted on the front of a brand new Virgin Atlantic plane.
So Dita Von
Teese
has become the newest 'flying lady' on the side of a Virgin Atlantic plane from London to Vegas and I can't think of a better model.
She is the definition in my view of a "timeless lady" and what a better way to
be immortalized
than being on the side of a plane that travels the world.
She has been a role model of mine for a long time and will continue to be.
She has her own style that she works extremely well and
that's
because shes comfortable in her own skin. She always reminds me that whatever you wear as long as you're comfortable wearing it then stuff everyone else and walk in confidence.
I had the
privilege
of seeing her perform live at the Erotica live show and it was absolutely stunning. The hard work she puts into the routines, the costumes are works of art in there own right (and also costing thousands and weighing a ton) but she pulls it all of with utter ease.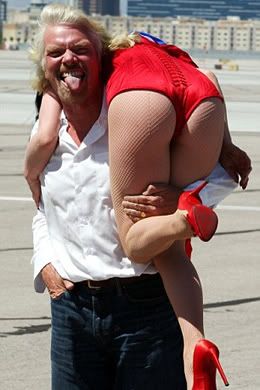 Posted by

Glitterskin
at 15:26